This is a new feature which will also include general feedback. Any extended and considered rebuttals will be posted in this location.
---
---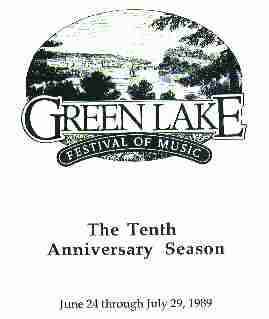 Logo for the Green Lake Festival
10th Anniversary, at which Piano Trio No. 2 received its world premiere.
Updated: March 18, 2017..
All rights reserved.
Permission to quote the author must be granted in writing.